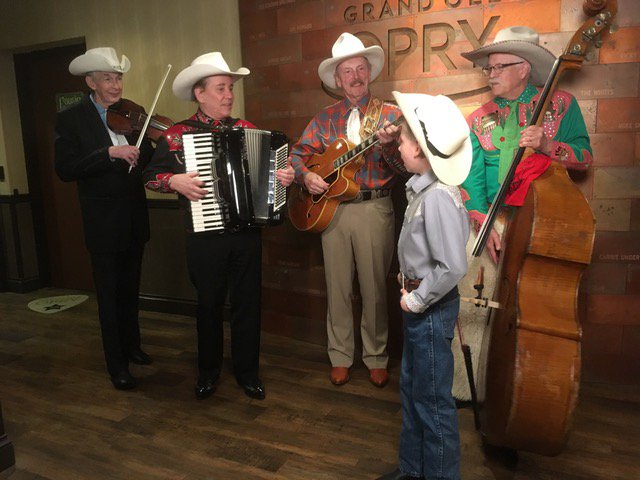 \

Jammed with Mason Ramsey, the Walmart Yodeling YouTubePhenom, backstage at Saturday night's Grand Ole Opry.
"Maybe I'm biased, but I think we're the best possible backup band for this little dude," said Too Slim after nailing three unrehearsed songs with the pint-sized Hank Williams reincarnation. "This kid's great."
"He is great," agreed Joey the CowPolka King. "And he works it."
"Yes, yes he does," added Ranger Doug, as Mason headed on down the hall trailed by the Ellen DeGeneres camera crew and we hit the Opry stage.
Read More